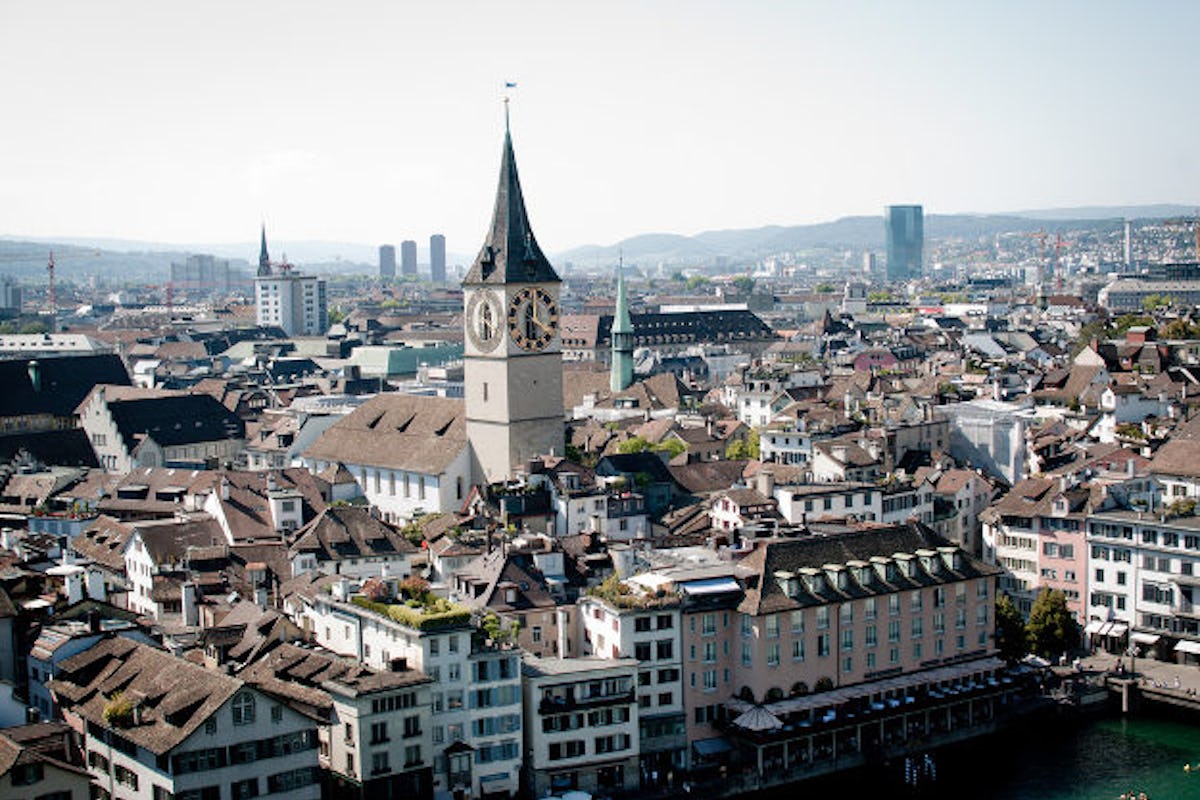 Diploma of Advanced Studies in Sustainable Finance
Course overview
The DAS UZH in Sustainable Finance enables financial market professionals to address sustainability aspects in their work and become agents of change for a more sustainable financial system. Participants gain a systematic understanding of the contributions of other disciplines to key sustainability concerns, mechanisms, and metrics. They learn how financial markets and products work and how they can allocate capital to sustainability-related activities. Finally, DAS participants develop an understanding of the different levers of change that can lead to more sustainability-oriented financial institutions, and how sustainability issues can be considered in analyses and decisions with respect to corporate financing.
Course structure and content
Structure
This 30-ECTS program adopts a modular structure that allows the creation of individual study programs, depending on personal interest and facilitates graduation alongside the workload of busy professionals. It combines compulsory core, compulsory elective and elective courses, with the compulsory elective and elective courses, allowing participants to define an area of specialization in different Sustainable Finance topics. The program takes approximately 2–3 semesters to complete.
Find more about the structure and the courses here: https://www.finance-weiterbildung.uzh.ch/de/programs/das/das-sf/das-modules-sf.html
Teaching and assessment
Teaching
The courses are taught via distance learning, blended learning or classroom sessions, depending on the course selection, and are partly supplemented with elements of game-based learning. The courses held as classroom sessions usually take place at the University of Zurich's Center for Continuing Education. Online participation possibility is guaranteed for most courses. (If less than 10 people wish to participate at an on-site event, we reserve the right to hold the event completely online via Zoom.)
The lecturers are professors and lecturers from the University of Zurich as well as other universities and proven practitioners.
Assessment
Mandatory attendance, active classroom participation and a final assessment are all required to successfully obtain a Diploma of Advanced Studies in Sustainable Finance. Final assessment methods vary, depending on the course (multiple answer, single answer, open essay questions or a combination thereof.)
Grades for assessments are given in half grades on a scale of 1 to 6. 6 is the highest grade, 1 the lowest. ECTS credits are awarded if the overall score is a grade of 4 or better.
Entry requirements, fees and application
Degree-level qualifications
A previous university degree and some professional experience (University Master or an equivalent (such as a BA or an FH Degree with additional professional experience) are a prerequisite, whilst "sur dossier" admission of experienced practitioners without a university degree is also possible.
Depending on the course in question, the DAS is taught in English or German. Therefore, normally both English and German language skills are required to complete the full program. However, if your German is not sufficient, please contact us to find a suitable solution.
Participants have the option to upgrade to the DAS or MAS in Sustainable Finance. In such cases, all ECTS credits gained can be transferred to contribute towards the new qualification.
Fees
Program fees are the total cost of the courses selected. Please refer to the course pages for current prices.
Fees include electronic course materials (excl. textbooks) and final assessment. All participants have the option to pay in full or per course.
Application
All participants can apply on a rolling basis and start with most courses. Visit our website to register for the CAS, DAS and MAS in Sustainable Finance or individual courses
Career opportunities
Participants are primarily professionals in the classic areas of banking and finance, who want to acquire theoretically sound and practical knowledge in the field of Sustainable Finance.
After completing the program, armed with well-founded knowledge of the concepts of Sustainable Finance, graduates will be able to address sustainability aspects in their work and become agents of change for a more sustainable financial system.
Contact
For course related enquiries please contact:
Finance Weiterbildung
Universität Zürich
Plattenstrasse 14
8032 Zürich
Phone +41 44 634 40 57
E-Mail finance@execed.uzh.ch
Website www.finance-weiterbildung.uzh.ch